In this blog, we'll be attempting to answer two key questions:
What makes a great employee, and how do you find great employees? 🕵️‍♀️
Attracting top candidates isn't always easy for employers.
It can take time, money and effort.
But when that time, money and effort leads to the hiring of engaged, hard-working people, it's worth it.
In fact, highly engaged teams enjoy 21% more profitability.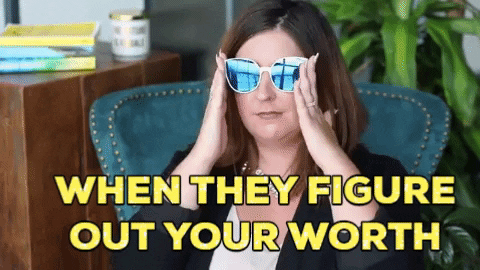 Read on, and you'll discover AdBuilder's 10 tips for recruiting top talent every time.
Contents
What Makes a Great Employee?
Before you can understand what goes into finding an ideal candidate (who will become an ideal employee), I think it's important to have a strong foundational knowledge of what makes an employee ideal.
What makes a person perform effectively, both independently and as a team member?
What kind of person will be able to boost and improve your company's performance, acting as an asset to the workforce in any given situation? 📈
Let's investigate…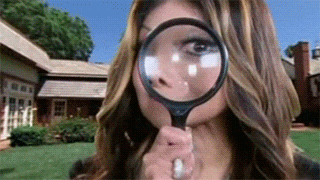 The Most Important Qualities of a Good Employee
Passion
When you care about the things you're doing, you work harder, and when you're invested in the company you work for, you care more about quality results.
That's why passion is such a must for any good employee.
The passion to keep going, even when challenges present themselves.
The passion to always produce things of the highest standard, even when cut corners might save time.
The passion to go the extra mile.
Confidence
Self-confidence is crucial in the professional world, and though it should be tempered with self-awareness, any good employee should have faith in their work and their convictions.
If an employee is underconfident, you might rarely get to hear their ideas and suggestions, or you might find that other employees have to spend valuable time re-assuring or responding to queries born out of self-doubt.
Honesty
If you're looking to build a truly robust and well-oiled workforce, you'll need to hire people who can be honest.
Honest about conflicts when they arise.
Honest with clients when they ask questions.
Honest with themselves, when they're assessing how much work they can reasonably complete in a certain timeframe.
Honest with themselves, too, about their professional strengths and weaknesses.
Creativity
Creativity breeds innovation, and innovation betters the performance of teams, workforces and companies.
The best employees know how to think in and out of the box and deploy creative methods where appropriate to solve problems and find solutions.
The most hard-working employee in the world might still fail you in terms of on-the-spot thinking and idea generation, so these important skills are worth looking out for.
Reliability
Though all of the qualities in this list matter, reliability might be the most important.
Is there anything more valuable than an employee you can count on to come through on their promises and meet their deadlines?
A creative and confident employee that produces patchy results and doesn't always get the job done isn't the goal.
Communication
Communication is a big one.
Any good employee should be able to communicate effectively with three main groups of people – their colleagues, their customers and their superiors.
Colleagues should be kept in the loop and actively listened to, particularly during collaborative projects.
Customers should receive the same treatment.
Superiors should be told promptly if an issue or problem arises, rather than kept in the dark.
How Do You Find Great Employees?
So, where do you find passionate, confident, honest, creative, reliable and communicative people that want to work for you?
How do you turn jobseekers into applicants, and applicants into employees?
With these 10 recruitment tips, it should be easy as pie. 🍰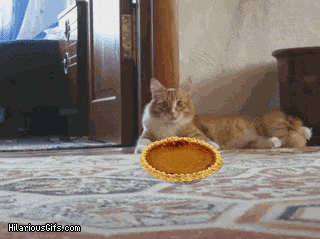 1. Make Internal Recruitment Your First Port of Call ⛴
The first step to hiring great employees is realising when you already have the talent you need.
Internal recruitment equals hiring from within your company, usually either through promoting an existing employee or transferring them to a new role. ⬆️➡️
Internal recruitment means no advertising and no unknown variables.
If you already know that Sarah from Accounting is a good employee, she's likely to be equally as hard-working and reliable over in Human Resources – especially if it's a move that she actively wants to make.
81% of talent professionals agree that internal recruitment improves retention, with employees staying an average of 41% longer at companies with high internal hiring rates.
Think about it from the perspective of an employee.
If you know that the company you're with will provide you with development and promotion opportunities, aren't you much more likely to stick around?
And then think about it from your perspective as an employer.
If your employees are leaving the company less often, won't you see a reduction in hiring costs and a more stable, established workforce dynamic?
When internal recruitment is the first port of call, finding great employees might be easier than you think.
It's like that moment at the end of a cheesy rom-com when the protagonist realises they were in love with their 'best friend' the whole time.
What if the perfect hire is already right in front of you, waiting to be noticed?
2. Create an Employee Referral Programme
A transitional step between internal and external hiring is employee referral.
If your company has an employee referral programme, it means that existing employees can recommend candidates for open positions.
According to research, 82% of employers believe that of all recruitment methods, employee referrals generate the best return on investment.
82%! 🤯
There are three main reasons why employee referral is such a good way to find a great employee.
– Employees won't recommend inappropriate candidates – They know their referral could impact their reputation in the company, so they'll essentially pre-screen a candidate's suitability for you, resulting in only truly qualified candidates being recommended.

– A referral is quicker and less costly – The recruitment process for a referral is speedier and cheaper compared with having to advertise a job role more widely.

– It's a great way to find specialist candidates – Employees with existing expertise in the field are in the best position to assess a specialist candidate's suitability.
3. Build a Graduate Talent Pipeline
If you can create links with a local university, you can build a strong graduate talent pipeline with minimal effort. 👷‍♂️🧱
When you have a talent pipeline of this kind, you'll save yourself time and effort when recruiting in future while constantly refreshing your workforce.
Recent graduates:
Bring energy and enthusiasm to the workforce
Might have innovative, new ideas to share
Benefit from (and can share) up-to-date academic learning
Are ready to learn, adapt and grow
Cost less to employ
Are technology-savvy
4. Craft Compelling, Candidate-Focused Job Adverts ✍️
When you're searching for great employees, what language should be used in your job ad?
What details should your ad include?
How long should it be?
All important questions, with surprisingly definitive answers.
The language should be simple, clear and concise, and not unnecessarily specialist relative to the seniority of the role.
It should also avoid being exclusionary or biased in favour of one gender or the other. ✅
Even common words can be gendered according to scientific research.
The ad should then include the details which matter most to the candidate.
Things like salary, location and benefits package.
There shouldn't be too much emphasis on the company at this early stage, as this won't be the priority for them. ✅
Finally, the ad should be around 300 words or less.
Long enough to share all the important information, but not so long that it loses the attention of jobseekers. ✅
If you're looking to reduce the time you spend writing job adverts while ticking these three top-talent-attracting boxes, why not turn to AdBuilder?
Our job advert building platform creates consistent, quality results in a fraction of the time it would otherwise take.
5. Invest in Candidate Experience at Every Stage
Just as the candidate should be the focus when you're deciding what to include in your job advert, they should be the focus during every hiring stage.
Interviews should be designed not only to assess a potential employee but to show a potential employee what their new workplace would be like.
Onboarding should happen smoothly and quickly.
Candidates must be informed and given timelines for each stage.
If you are truly looking to turn great candidates into great employees, you don't want to give them any reason to doubt your company or choose another opportunity over the one you offer them.
Employee perception of a workplace begins during recruitment, and you want to get off on the right foot. 👣
Only 31% of candidates report having a great candidate experience, so focusing on this area could really help your company stand out.
6. Advertise on a Range of Job Sites
Given that there are so many job boards and job listing options available, you might be wondering where to start.
It all depends on the kind of role you're advertising, and the number of applications you're hoping to receive.
If you want to cast a wide net to find great employees, you'd be better off sharing your adverts on highly trafficked, non-sector-specific boards like Indeed. 🎣
But if you want to find diverse candidates and express your company's commitment to inclusivity, focused job boards like Evenbreak or BME Jobs might serve you better.
Or for more specific/niche roles, you can search for job boards that only list jobs in your company's sector of industry.
For example, if you were an architecture and construction firm, you might list on Architecture Jobs.
7. Widen Your Reach by Promoting Your Listings
If you're looking to reduce the cost of job advertising, paying to promote listings might not be up your street.
It's a great way to get more eyes on your job adverts. 👀
When you pay to promote a listing on a job board, it boosts the search results and gets shown to jobseekers more quickly and more often.
A great employee can't make their way into your ranks if they don't know you're hiring, after all.
This way, you'll increase the likelihood of getting their attention.
8. Follow Diversity and Inclusion Best Practices 🏳️‍🌈💛
When you follow diversity and inclusion best practices – not only in the workplace but during the recruitment phase – you ensure that no quality candidate is left behind.
The last thing you'd want would be to put off a perfect employee with an unnecessary requirement or a poor choice of language. ⛔️
This is particularly important given the fact that diverse workforces improve company performance.
In fact, highly inclusive organisations generate double the cash flow per employee.
AdGrader can help you remove biased language from your job adverts, and the following best practices can make sure every hiring stage is as inclusive as it can be:
– Implementing staff diversity training designed to reduce implicit and unconscious biases

– Setting measurable diversity and inclusion goals to track company progress

– Accounting for diversity in all its forms, including religion, class and education level

– Listing job adverts on diversity-focused job boards
9. Turn to Social Media (Should You Study their Social Media?)
Here's an age-old question that employers and recruiters alike have asked up about hiring in the age of social media:
When you find a candidate that seems ideal, should you study their social media? 🤔
This process is known as social media screening, and like many things, it has its pros and cons.
If you choose to use this method, use it with nuance, and try not to take stuff at face value.
Plus, remember that screening isn't the only reason to turn to social media.
Many companies have had success with social recruitment methods, particularly on professional networks like LinkedIn.
Social recruiting is, according to 80% of surveyed employers, a great way to attract passive candidates.
It can also be used to:
Promote your brand and raise brand awareness
Host and share job adverts
Connect more directly with people (particularly passive candidates)
10. Cultivate a Strong Reputation (Internally and Externally)
Reputation is important.
The better your company's reputation is, the more likely that jobseekers are to hear about you in a positive light.
This good reputation begins internally, with development opportunities and the promotion of a healthy working environment that encourages work/life balance. ⚖️
63.3% of surveyed companies agree that retaining an employee is harder than hiring one.
That means that when jobseekers see your high retention rate, they know it means something.
(It means your employees like working for you, and they might too.)
Should You Be Tailoring Your Ads to Different Job Sites?
If you end up advertising in multiple places, you might be wondering:
Should you be tailoring your ads to different job sites?
The answer depends on where you're advertising the role.
Naturally, an internal job ad should look different to an external one.
New candidates will need more information about the company, while internal candidates will already have that knowledge.
However, externally, a strong job advert template will tend to gain you traction across the board.
For different job boards, you won't need to change the content.
Although, if you do decide to use niche or diverse job boards, you may want to tweak it to appeal to the audience.
Just be sure to stay consistent with your offering, or you could land your company in hot water regarding employee rights/false advertising.
Make a Memorable First Impression with a Memorable Job Advert
Often, a job advert will be a jobseeker's first point of contact with your company.
Do you know what that means?

It means that making a good first impression is crucial. ❗️💥
AdBuilder and our AdGrader debiasing tool can help you do exactly that.
A job advert created with our software's help is sure to leave a positive impression on every candidate.
For more job advert advice, check out: