If you've ever wondered how to ensure you get the maximum from job listing costs, you're in the right place. 🎯
With so many options, fees and pricing models out there, it can be easy to get turned around and overwhelmed.
But at AdBuilder, we've done our research.
We know how to guarantee you the most bang for your buck, and we know everything you'll need to consider along the way.
Contents
What is the Cost to List a Job on a Website?
So, what's the cost of listing a job on a website?
The short answer?
It depends on the website. 🤷‍♂️
The longer, more nuanced answer?
There are a few different locations online that you might choose to list your job.
The main three to consider are your website, your social media and the wide range of available job boards.
Let's dive into the costs associated with each option.
The Hidden Cost of Listing on Your Website 💸
It might seem like listing jobs on your company website won't cost you a dime, but that isn't strictly true.
Even beyond the costs associated with hosting and maintaining a website, you won't be able to drop your job ads onto the site and do nothing.
You'll have to promote them and share them with people, or positions are unlikely to get filled. 🙅
Only very large companies can rely on direct website visitors alone to fill job roles.
The Cost of Advertising on Social Media 💵
That brings us to social media. 📲
Social media is a great place not only to list jobs but to advertise jobs that are listed on your website.
Social recruiting is gaining traction as a hiring method in 2021, with a huge 79% of applicants using these channels during their hunt for a job.
The cost of advertising on social media will vary depending on the method that you use.
If you choose to simply advertise your website listings via your social posts, you'll be able to spread the word for free.
Alternatively, you could:
Use the social media site's built-in job board to post listings
Pay to promote those listings
Pay to promote your social posts about your website listing
If we take Facebook as an example, we can see that posting the initial job ad is free, but there are options to 'Boost' it after this point.
Here are the steps you'll need to take:

1. How to Advertise a Job Listing on Facebook

2. Click the 'Promote' button below the 'Manage Page' menu on your Facebook business page.

3. On the Ad Centre page, click the 'Create Ad' button. Then, click 'Boost a Post'.

4. Choose the ad you'd like to boost and promote.

5. Set the duration and budget for your ad and choose whether you'd like it to appear on Instagram and Messenger as well as Facebook.

6. Click 'Boost Post Now'.
The Cost of Advertising on Job Boards 💰
Online job boards are the most popular channel for jobseekers.
There are many different kinds of job boards, from your popular global ones to niche offerings with a focus on diversity and inclusion.
As you might guess, these boards generic less traffic, and have a more targeted and curated audience.
This often means you'll be able to list on them either for free or for much less than the cost to list on Indeed, LinkedIn or Glassdoor.
Even if it isn't cheaper, listing in this way could guarantee that the exact audience you're searching for is the audience that sees your ad.
It's a way of filtering out the noise and the unsuitable applications that might arrive if you advertised elsewhere.
Let's use Investing in Women as an example.
This board helps working mothers to find roles that are part-time or flexible, particularly in fields like finance, administration and banking. 👩‍💻
A single 45-day job posting on the site is £145, and candidates that use the site will be alerted when it's posted.
A featured job package is £245 and sees your job ad highlighted on the site, advertised in the Investing in Women newsletter and broadcast across social media.
Unlimited postings to the site will cost you £600 a month, or £6,000 a year.
What is the Cost to List a Job on a Job Board?
There are so many job boards out there, and the amount that you pay depends on many different factors.
Below, I've listed some of the best places to advertise a job online, along with their associated costs.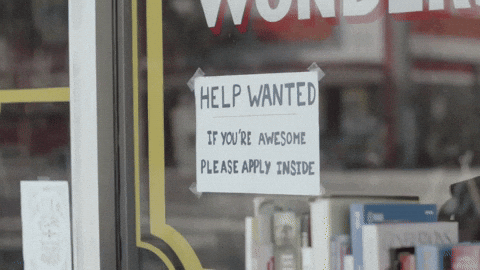 The Cost to List on Indeed
Indeed is the number one job site in the world, and posting a job is free.
When you post a free job on Indeed you will:
Appear in general search results
Accept mobile applications
Be able to manage candidates directly from your Indeed employer account
You can then sponsor a job up to a budget set by yourself, and the job will be able to reach more candidates through user alerts and premium placement on the site. 📣
You'll only be paying per person that clicks on your job ad, so you won't be overcharged in this regard.
But you might find it a little harder to predict the true cost of your listing.
If you've got a bigger budget and a full hiring campaign in mind, you can get in touch with Indeed to design that.
The Cost to List on LinkedIn
Recruiting via LinkedIn is becoming more and more commonplace.
Like Indeed, LinkedIn bases its job advertising prices on a pay-per-click system, so there's no standard price. 🚫
You post your job for free, and then you sponsor the job up to the budget you've set.
According to Betterteam's LinkedIn pricing FAQ, "The maximum LinkedIn job post cost per day is 1.3 times your daily pay-per-click budget.
So, if you set your daily budget at £100.00, you could be charged £130.00 per day."
The Cost to List on Glassdoor
Glassdoor is a site that lists both jobs and employers.
It's a trusted source for jobseekers.
Employers who use Glassdoor can post a DIY 30-day listing on the site for £149.
If your company is looking to post more than five job adverts a month, Glassdoor recommends you get in contact for a more comprehensive advertising solution that will deliver speedy results. 🤳
The Cost to List on Totaljobs
Totaljobs is a recruitment network that supports employers of all shapes and sizes, providing access to 19 million searchable CVs.
Totaljobs offers a six-week job listing for £149.
For this fee, you'll also gain access to a range of online hiring resources.
Discounts are available if you're buying a larger quantity of ads and listing space.
Or for new customers, a current offer allows you to list your first job for £74. 💯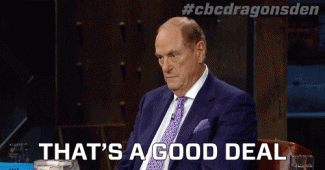 The Cost to List on Monster
Monster is an international job site working across Europe, the United States and Canada.
Resources are available on the site for jobseekers and employers alike. 🌍
In the UK, Monster offers employers a range of subscription plans and single-use packages as follows…
The Single-Use Packages (prices based on posting one job for 30 days)

Post a Job – £130, with seven days of auto-refresh and promotion on social media and the career ad network.

Post and Search – £330, with 14 days of auto-refresh, all of the above and 25 CV views from the searchable -Monster database.

Full Service – £400, with 7 days of auto-refresh, all of the above, job post handling and a candidate email campaign.

The Subscription Plans

Starter – £130 a month with a four-day free trial, one active job and 100 CV views from the searchable Monster database.

Standard – £320 a month with a four-day free trial, three active jobs and 500 CV views from the searchable Monster database.

Premium – £650 a month with a four-day free trial, five active jobs and 1,000 CV views from the searchable Monster database.
How Do I Ensure I Get the Maximum Return?
The best way to ensure you get the maximum return when you pay to list a job online is to do your research ahead of time.
Gather a bunch of job board options, assess them on the same criteria and see who comes out on top.
Criteria one should be traffic. 🚦
How is the board performing in terms of site visitors and eyes on listings?
Do they let you know their figures upfront, or do they try to hide this data?
Criteria two should be the board's pricing model. 🤑
Will you be paying a flat fee or paying per click, and which one does research tell you will work better for your company?
Criteria three should be how timings work on the site. ⏰
Do you get a 30-day option?
A 60-day option?
Both?
What happens when that time expires, and how much will it cost to extend a listing's life on the board if you've not filled the position after a certain period?
Will your listing auto-renew if you forget about it?
Fourth and finally, you should assess job boards based on their user demographics and the quality of candidates that they tend to produce. 👋
Screening unsuitable candidates takes a long time, and more exclusive job boards will do this work for you, but often charge you more as a result.
Will that be worth it for you if it saves you time later down the line?
What is a Good Cost? ⭐️
The cost of a bad hiring decision can be VERY high.
And when I say very, I mean very.
Oxford Economics and Unum put the average cost of hiring the wrong professional at a whopping £30,165.
When you compare that to the cost of listing on the boards mentioned above, it doesn't seem like such a huge fee anymore, does it? 😳
If you're wondering whether you're paying a good amount to list your job ads, this blog has hopefully given you a better idea.
Now, you have some examples to reference for comparison and some idea of what you should be searching for as you determine where to advertise.
If you're still looking to reduce the cost of job advertising, even after confirming that you're not being overcharged, here are some suggestions.
How Long Should I Advertise the Job for to Get a Return?
The average time that it takes to fill a position is 42 days, according to a report by the Society of Human Resource Management.
Most job boards and sites where you can post your job ads will offer 30-day or 60-day listing periods, and though a 30-day period will be more economical, it does sit ahead of this 42-day average. 🤔
The time that you should advertise your job will depend on all of the following factors:

1. The level of urgency – Do you need to fill this role quickly, or do you have the time to take the listing down and make necessary amendments to help it appeal to a wider audience of candidates?

2. The industry that your company works in – Non-technical fields tend to fill roles more quickly. So, if your company works in engineering, research or finance, you might be better off with 60 days.

3. Your job advertising track record and historical data – If you've advertised jobs before, how long have they taken to generate a return in the form of the perfect candidate? Can you determine an average and use this to make your choice?

4. The quality of your job adverts – The more sleek, succinct and memorable your job advert is, the more likely the applications will begin to roll in quickly.

5. The availability of in-house talent – If you've not been able to attract a suitable applicant in 30 days, it might be worth considering internal recruitment and checking that you don't have the right person for the job already hidden in your workforce.
Guarantee Your Listings Get a Quick Response With a High-Quality Job Advert Building Platform
The less time you need to keep a job listing up, the more money you can save during the advertising phase of the recruitment process.
But how do you guarantee that your listings generate applications quickly and consistently?
With AdBuilder, of course. 💡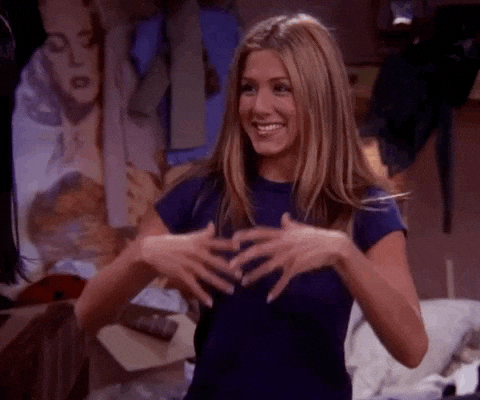 Our job advert building platform promises quality every time and will allow every one of your listings to shine, quickly attracting the attention of top talent.
You can also use AdGrader, our debiasing tool, to ensure that your ads are appealing to the widest and most diverse candidate pool possible.
For further advice on producing quality ads that generate speedy applications, check out our blog for more articles like these: