When you're building a company from the ground up, figuring out how to integrate recruitment practices into your business isn't always top of the list.
You have other priorities. Clients and customers. Deadlines. Products and services to sell.
But here's the truth: You can't grow if your biz doesn't know how to recruit. 🌱🛑
At AdBuilder, with feet firmly planted in the recruitment industry, we can tell you that finding great employees can be tough work in 2022.
It requires a bit of dedication.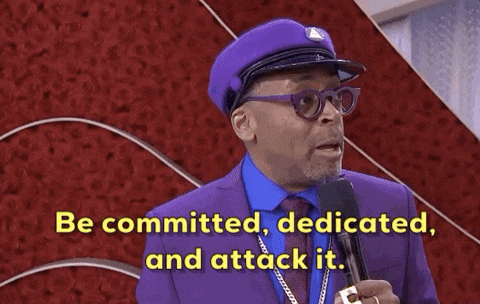 The number of job vacancies listed across the UK reached an all-time high of over 1.17 million in the latter half of 2021, a 99% increase over the previous year.
With so many listings out there, it can be tough to make your job ad stand out.
And it can be even tougher to get a candidate to stick around for your hiring process if it's long and disorganised!
Let's talk integration, here and now.
Contents
What is Integration in Recruitment?
If you decide to do your recruiting yourself, rather than using an agency, you'll run into the term 'integration' sooner or later.
Here's the baseline definition…
"The action or process of combining two or more things in an effective way." – Cambridge Dictionary
An integrated recruitment strategy is one in which everything works together to form a fully optimised and streamlined process.
From how you're marketing your brand to how you're interviewing candidates, it all comes together.
Each stage feeds into the next, and every action an employee of your business takes in the recruitment sphere is aligned with the company's ultimate hiring goals.
In short, recruitment integration is all about taking a strategic approach to hiring.
An approach that's increasingly necessary for today's job market.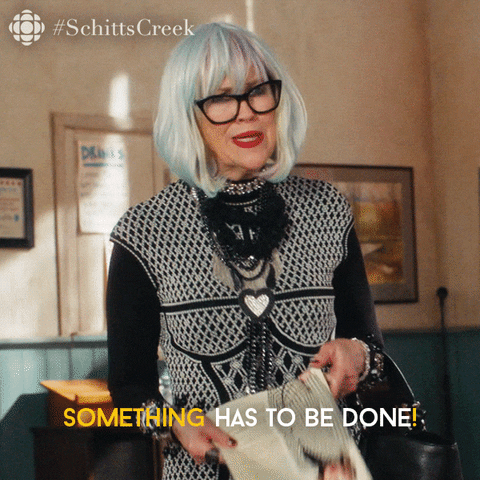 Here are some key questions to ask as you integrate a new recruitment process, both with other processes and with your business as a whole:
– Does this process improve candidate experience and focus on the needs of the candidate?

– Will this process align with existing processes?

– Does this process align with the business's core values and ethos?

– Will this process make recruitment simpler for my company?

– Will this process make recruitment easier for my company?

– Will this process result in higher-calibre hires for my company?
Why Embrace Recruitment Strategies and Invest in Your Hiring Process?
As Neil Carberry (Recruitment & Employment Confederation Chief Executive) put it in a recent announcement, businesses need to be looking at "new approaches to developing their workforce" this year.
Staff shortages in part caused by COVID-19 will continue, and job matching will be more difficult as a result.
The best way to ensure that your business can still fill the positions it needs to fill is to:
– Embrace quality recruitment strategies and truly invest your time, money and effort in this area. 🤗
– Realise that recruitment is a key focus for any business that wants to be successful and keep growing in 2022. 👁
– Carve out space for hiring within your organisation. 🗿
6 Ways to Integrate Recruitment Processes Into Your Business
Hopefully, you're starting to get the importance of a fully integrated recruitment strategy.
Hiring the right person for the job isn't as simple as posting a vague listing, reading through some applications and picking the best one anymore. 🙅‍♀️🙅
Especially if you're looking to scale up your business over time!
If you want to hang with the big dogs in your industry, you've gotta learn to play ball.
Here are my six best recommendations for developing a great hiring strategy.
Bring them all together like category cheeses in Trivial Pursuit, and you'll have yourself a wheel-y good recruitment process.
1. Develop a Strong Candidate Assessment Strategy 💭
This one is going to take time and work to perfect.
But as you might have guessed, being able to assess candidates effectively is the backbone of any effective recruitment process. 🔙🦴
In-person job interviews typically last between 45 minutes to an hour, with video and phone interviews clocking in at a similar timeframe.
Though an hour might seem like a long time to the candidate, it's not necessarily very long for the person doing the hiring.
How can you judge in 60 minutes, who is best suited to a role with your company?
Especially when you factor in things like nervousness, and events outside of the interviewee/interviewer's control.
That's why some businesses choose to conduct multiple rounds of interviews or to ask candidates to complete other screening tests and assessments.
What works best for your company will be determined by factors such as:
– The size of your operation

– The budget you've set for this part of the recruitment process

– The industry you're operating in

– The type of role you're aiming to fill
As you figure out the best way to assess candidates, from screening unsuitable applications to making that final call, remember to be mindful of the length of your hiring process.
Yes, it's important to be thorough.
But it's equally important to candidate experience and perception that you never drag things out.
2. Invest in Recruitment Marketing 💰
A strong assessment strategy that pinpoints the best candidates is only one part of the entire integrated package.
Before you ever assess the candidates, you have to attract them.
And that all starts with investing in recruitment marketing and promoting your employer brand. 📣
Having found a job ad, 64% of candidates say they research the company online before applying for it, and 37% say they would move on to another ad if they couldn't find any info about the company online.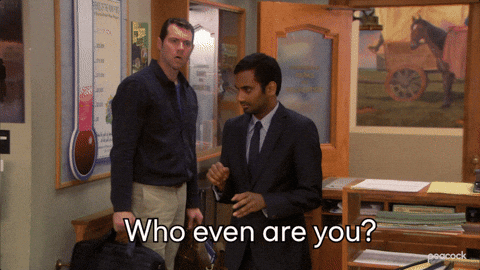 This means your business NEEDS an online presence.
And a solid one.
I'm talking about a high-quality website, optimised for search engines, regularly updated and easy to navigate on both desktop and mobile.
I'm referring to having an active presence on at least a couple of different social media channels, directing traffic to your website and getting a shade more personal with potential customers.
To put it simply: Organisations that invest in employer branding are three times more likely to make a quality hire.
3. Hit the Nail on the Head with Your Job Advertising 🔨
Getting a job advert right is extremely important in attracting the correct calibre and type of applicant.
Any of the following could turn off a jobseeker:
– A vague job ad that doesn't include important details about the role and associated benefits

– An overly wordy job ad that's tough to get through

– A poorly worded job ad that looks rushed, untidy and poorly structured

– A non-inclusive job ad that contains exclusionary/offensive language (AdGrader, our debiasing tool, is perfectly placed to help you out with this one)
As you craft that advertisement, remember that it's your very first impression on most of the people who might go on to become applicants.
Yes, your employer brand will come into play when they start researching you – but this is square one.
This is your launching point. 🚀✨
(And if you don't have the time to make every new ad well-structured and inclusive of all the important stuff, AdBuilder's job advert building platform is here to help.)
Don't forget to make that ad easy-to-view and easy-to-understand on mobile too.
After all, 86% of jobseekers now start the hunt for a new job on their phones.
4. Create an Employee Referral Programme 🔁
If we look at the statistics, we can see that a huge amount of the workforce is made up of 'passive jobseekers'.
Passive jobseekers are people who might not actively be looking for a job but would consider applying if the perfect one came to them. 🤷‍♂️
Methods two and three on this list are both points at which passive talent can be attracted, but another great way to find ideal candidates you might not otherwise have access to is via your existing employees.
48% of businesses agree that their best hires come from employee referrals.
Why not institute a referral programme?
When an employee makes a recommendation, it's not something they take lightly.
They want to recommend someone who would truly be good for the role and the company, as they know to recommend someone poor might reflect badly on them.
And honestly: Who is better equipped to recognise who would be perfect in a job role than someone who knows both the role and the person well?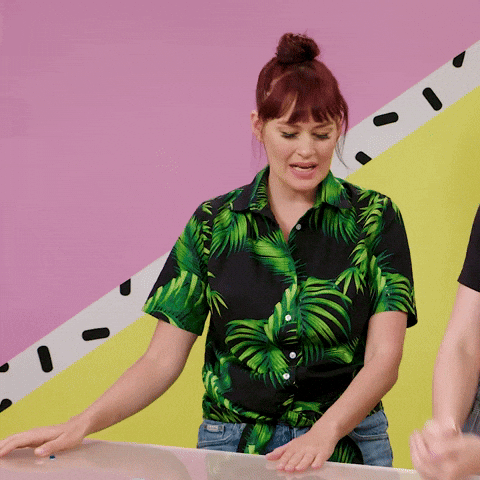 A good referral programme will helpfully supplement your external hiring efforts, making the recruitment process a little bit simpler.
5. Use Automated Recruitment Tools 🤖
Automation is playing an increasingly large role in recruitment in 2022.
We've mentioned AdBuilder a couple of times, but the world of hiring tools is much wider than job advert building.
Or bias checking with AdGrader, for that matter.
One of the most useful options for businesses when it comes to streamlining and improving the quality of the hiring process is an applicant tracking system (ATS). 👣🔍
There are many different ATS options out there.
But essentially, an ATS is a central platform from which you can manage the recruitment process and keep track of each applicant.
It's useful and essential if you're growing as a business and now looking to recruit for multiple roles at one time.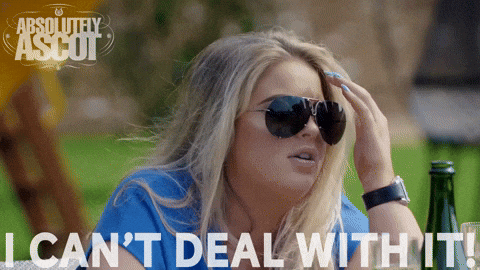 "An ATS allows you to easily manage and track incoming applicants, keeping data organised and accessible to all your team members to review. With an ATS, searching your talent pool for candidates by various categories, like location, skills or education, for example, is also easy and quick." – Daniela Costa, Skeeled
6. Integrate Diversity and Inclusion 🌈
Just as an inclusive job advert is crucial, diversity and inclusion should be factors you're actively considering at every stage of the hiring process.
The importance of diversity in the workplace cannot be overstated, and the best way to ensure you create a diverse workplace is through inclusive, fair hiring.
If you aren't welcoming to any and all, you won't create a company that benefits from the creativity and collaboration born out of uniqueness. 💖
Integrating diverse practices into everything you do during the recruitment of a new employee looks like this:
– Providing sensitivity and bias reduction training to your staff, especially your hiring team

– Combatting any instances of non-diverse/non-inclusive action swiftly and firmly

– Using automated tools/processes to reduce the influence of unconscious bias where possible

– Welcoming applicants from all backgrounds

– Valuing different 'types' of experience in applicants (education, practical application, soft skills and so on)

– Being flexible during interviews (making reasonable adjustments, not demanding too much time, etc.)

– Talking the talk AND walking the walk (e.g., sharing a diversity statement and living up to its contents)
If you can follow the six recommendations listed above, you can combine these important pieces into a fully integrated recruitment system that covers every base.
And if you can do that, you'll be in the best possible place to see your company thrive and grow.
When You Successfully Integrate Recruitment Strategies, You Attract the Best Candidates
Have you ever heard the expression "your vibe attracts your tribe"?
It's a staple in the world of cringy Insta captions, but it's #true. ✌️🤳
When you put effort, energy and effectiveness out into the universe, these things come back to you.
If you work hard to make your business's recruitment practices the best in your field, you'll attract some of the best talents in your field in turn.
Why not start with AdBuilder and an investment in making your job ads as consistently high-quality as you can?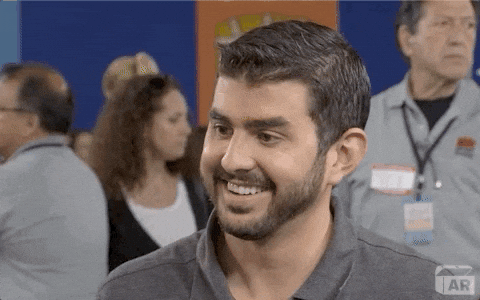 For more advice on integrating and embracing recruitment, stick around on our blog and check out some of these gems: