You're in the correct place if you've ever wondered:
What is the purpose of a job ad?
In this blog, I'll explore exactly what a job advert is, and why it matters so much to get your job advertisements spot on.
Every single time.
Glassdoor research reveals, for instance, that one of the biggest frustrations for jobseekers is a lack of information about job roles and the responsibilities they'll truly entail.
If you can provide these details, you'll already be one step ahead.
Building an inspiring, memorable job advert doesn't have to be a massive pain in your company's derriere. 🍑❌
Especially not with expert help from AdBuilder…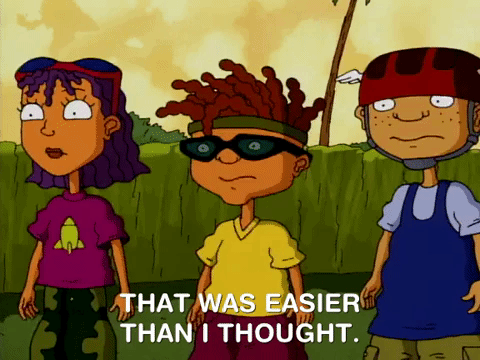 Contents
What Is Important When Advertising a Job?
54% of employers admit that it has become more difficult to find a qualified candidate to fill a position.
If you don't want to experience the same issues, there are some important things that you'll need to do when advertising a job. 🛶
What do you need to worry about when searching for new hires?
Covering the following four bases, of course…
Making a Strong First Impression 💪
Often, you'll be trying to advertise the role (and your whole company) to a person that's never heard of your brand before.
That means you'll be making a first impression, and your ability to turn a jobseeker into an applicant will depend on the strength of that impression.
– Show 'em what you've got by:

– Demonstrating a consistent tone of voice and vibe

– Not overloading your listings with jargon

– Showing openness and the ability to communicate

– Recognising the need for flexibility and work-life balance

– Keeping your job adverts free of errors

– Keeping your job adverts free of overly long-winded points

– Keeping your job adverts free of exclusionary language
When it comes to consistent, error-free job ads, AdBuilder's uniquely intuitive platform is ready and waiting to help. 👋
And when it comes to exclusionary language, our debiasing tool AdGrader will get the job done.
Focusing on the Candidate's Needs and Interests 🔬
Question:
What is one of the biggest mistakes an employer can make when hiring?
Answer:
Misinterpreting or misunderstanding candidate wants and needs.
A great example of this from Leigh Branham is the fact that 89% of employers believe that employees leave their roles seeking more money, while only 12% of employees say that money is their primary motivator when leaving a job.
Clearly, there's a bit of a disconnect going on.
And I don't think it's serving employers. 🤷‍♂️
When you're advertising to attract top talent, you need to put yourself in the shoes of that talent.
What information would you like to know?
How would you like to be treated?
Candidates want to be:

Kept in the loop

Given all the necessary information

Informed about a job's benefits package, and not only its salary

Served information in order of importance to them
Giving Candidates a Correct Impression of the Role ✅
If you're advertising a job but describing it all wrong, you're probably not going to secure an ideal pool of applicants.
That's why clarity of communication is so essential when producing and distributing a job advert.
Describe the job accurately and thoroughly.
Check that everything is relevant to that particular role and ensure that every base is covered.
Details like salary are an important inclusion if you don't want to end up wasting your own time further down the line.
Think about it like this… 💭
If a jobseeker knows the salary from the jump, they're not going to apply if it doesn't suit them.
But if they don't, they might apply, find out the salary isn't what they're hoping for, and then back out of the process.
What do you think will better streamline and speed up your recruitment process?
Advertising in the Right Places 📣
Fourth and finally, it's important when advertising a job that you're doing so in the correct places.
In this day and age, very few companies can build a strong candidate pool using methods like newspaper advertising alone. 🗞
Instead, recruitment has become a dominantly digital field.
We'll dive deeper into this a little later on, exploring the various places that are best suited to sharing your job ads in 2021 (including some more viable offline options).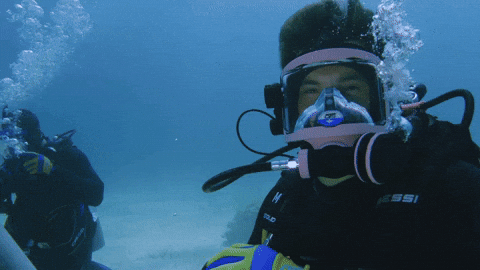 What Should a Good Job Advertisement Consist Of?
A good job advertisement should be short and snappy, combining brevity with enough information to cover all the important stuff.
Don't forget that shorter job postings of under 300 words receive 8.4% more applications per view than average! 📊
Here's a template for a job advert that will allow you to communicate everything effectively and efficiently…
If you don't have the time to carefully craft an ad that hits all the above criteria, why not consider trialling AdBuilder's job advert building platform? 📑⚒
A Job Advert Template That Sells, Informs and Demands an Action
The title should toe the line, balancing the need to be specific and descriptive of the role with the need to be searchable and SEO-friendly.
Do your research and find out which terms jobseekers will actually be searching for.
Though 'Code Ninja' might sound like a fun job, how many suitable candidates are typing up that phrase online during their job hunt?
The Most Important Details 📝
Immediately following the job title, you should get down to crucial details like the location, whether it's part-time or full-time and the salary.
Consider placing these in a boxed-off section or otherwise emphasising them and drawing the eye.
And remember job listings that include a salary get 75% more clicks than job listings that don't [Stack Overflow].
A Strong Hook Introducing the Role 💪
Now is the time for two or three lines describing the role, hooking people in and inviting them to keep reading.
Take your time over this section, as it will be a make or break aspect for many jobseekers in terms of whether or not they continue reading the rest of the ad.
How can you paint a picture of the role that's equal parts accurate and attractive?
Responsibilities of the Role 👨‍💼👩‍💼
Detail the responsibilities of the role.
Make sure that this is a list written for the specific role, and that it isn't full of generic and potentially irrelevant responsibilities.
What will the employee that fills the role really be doing once hired?
The aim for this section should be (as with the entire job advert) to include as much salient information as possible without becoming overly wordy.
Requirements for the Role 🛒
Detail the requirements and qualifications that jobseekers will need to be suited to the role.
Again, make sure that these are all expressly relevant and appropriate.
Research shows that listing too many needs in this section could exacerbate gender bias in your candidate pool because women tend to only apply for a job when they meet 100% of the qualification criteria, while men will apply when they meet 60% [Hewlett Packard, via Harvard Business Review].
Job Package and Benefits 💰
These details will be very important to your applicants.
People will want to know more than the salary.
They'll want details on things like pension schemes, private healthcare programmes, store and gym discounts and more.
They'll want to know how many holiday days they'll enjoy each year.
The more concrete info you can provide, the better.
Company Background and Ethos 🏢
This is a necessary section, but though you might be tempted to grant it more space and time than the others, you shouldn't.
Yes, your company matters, and yes, you do want applicants and potential future employees to know a bit about it before they come on board.
But you need to remember that this section is only about giving them a taste and that in most cases, they'll be conducting further research on the company anyway.
A Strong Call to Action 🎆
End with a strong, prominent call to action, like a brightly coloured 'Apply Now' button.
Anything that stands out on the page draws attention and invites people to click through and start their application – the visual equivalent of a nudge.
You might also choose to place an 'Apply Now' button or similar at the top of your job advert, bookending it with reminders.
Why are Job Adverts Shared Externally So Important When Growing Your Business?
When you're advertising externally and sharing a job for the world to see, you're growing your business simultaneously. 🌏⤴️
There are many pros to internal recruitment as a hiring method (and we'll get into some in a second), but there are plenty more to recruiting externally.
When you advertise jobs externally and invite a wide range of people to apply, you'll be able to:
Attract talent from anywhere and everywhere – Advertising jobs externally, especially in such an interconnected digital world, grants you the ability to find the perfect candidate, no matter where or who they are. If you're looking for them and they're looking for you, chances are you'll find each other. And you might even find someone who isn't looking but can't resist applying when they see the job come up.
Raise your brand profile – 75% of hiring experts agree that it's easier to attract quality applicants when they already know of your company [Aptitude Research Partners]. That's why raising your brand profile – something that will naturally happen when you're listing jobs externally and appearing in job search results – is so vital.
Build a diverse workforce – When you're open to hiring anyone, you'll be able to build a more diverse workforce. This will result in better company performance and a reduction in companywide bias (even if that bias is implicit or unconscious). It will also make your company more able to relate to and understand the needs of a wide range of clients.
Introduce new innovative ideas – Advertising externally means allowing graduates and people new to your industry to get in on the action. These people will bring with them innovative and potentially game-changing ideas, helping your company to stay ahead of the curve.
Where Should You Advertise Jobs? 📌
Finally, we've gotten to the hugely important question of where you should be advertising your jobs.
The answer isn't one-size-fits-all, and that's something we're about to explore.
Overall, through the many different options, there are four main avenues for successful job advertisement…
On Job Boards
The most popular option for online job hunting is the job board, with 60% of people searching for a new role on platforms like Indeed and Glassdoor.
Job boards come in all shapes and sizes.
For instance, some are non-specialist and list jobs from all industries.
Others are more targeted, like diversity-focused job boards and industry-specific job boards. 🎯
Some job boards are completely free to list on, while others are fully paid.
Many offer some free options and some paid promotional options.
The type of board you choose to list your job adverts on will be determined by several factors, including a budget, the desired number of applicants and the level of existing brand recognition.
On Social Media
Social media is an increasingly popular place to share job adverts, and this popularity isn't even confined to professional social networks like LinkedIn.
Nearly half of all professionals that use social media sites are following companies to learn about new job openings. 🕵️‍♀️
There are a few different options when it comes to advertising a job via social media:

– You could list the job as you would on a job board, either for free or for a fee (some social media sites, such as Facebook, have job search facilities).

– You could share a link to a job advert hosted on your website via a social media post (if your company has a following on that platform, this could see you appealing not just to active jobseekers, but to passive jobseekers who happened to scroll by).

– You could promote a post sharing a link to a job advert hosted on your website (allowing it to be advertised to a wider range of people).
On Industry Websites and Blogs
This is yet another way to attract the passive jobseeker.
The person who isn't actively looking for a new job but could easily be tempted to apply if they came across something interesting. 👀
73% of candidates are passive jobseekers.
So, if you're sharing your job openings on popular websites and blogs within your industry, you're getting them in front of qualified potential applicants.
Visibility is one of the cornerstones of advertising anything successfully, and if you want to widen your candidate pool by attracting the attention of passive jobseekers, this is a great way to go about it.
Within Your Existing Workforce
Finally, advertising within your company is one of the best places to advertise a job.
In fact, employees stick around 41% longer with companies that recruit internally.
They know there's room for them to grow, and that their development is supported.
This isn't to say that you can't recruit externally as well.
I'd recommend striking a balance between both, keeping current employees happy and supported while regularly introducing new blood and new ideas. ⬆️⬇️
One more extremely valuable thing that your workforce can provide you with is an employee referral.
Employee referrals are, according to 48% of hiring managers, the top method of securing a quality hire.
Understanding The Purpose of a Job Ad is Crucial for Company Growth 🌿
If you want to build a strong company that continues to refresh and expand its workforce in the future, you need to put some focus on your job adverts. 🔍
It's this simple:
Elevating the quality of your job ads equals elevating the quality of your hires.
If you don't have the time to do this or you aren't quite sure where to start, remember that you can always turn to AdBuilder (and AdGrader) for assistance.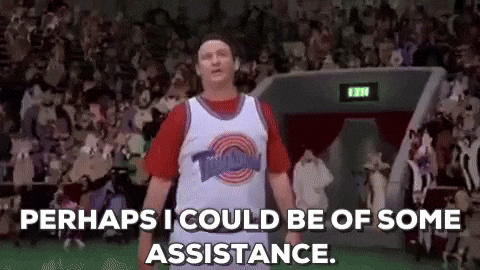 In the meantime, here are some more ways to improve your job adverts below: