Once and for all, let's figure out: What is the hiring process?
What steps are involved in recruiting top talent, and what should be considered at each stage?
From the point at which you recognise the need for a new employee to the point at which you welcome them to the team, a lot of things happen. ➡️➡️➡️
There's a job advert to create.
There's an interview to conduct.
There are many different moving parts.
Each of these moving parts within the job hiring process can be the difference between hiring a top professional and a timewaster.
And with each corporate job opening attracting around 250 applications, recruitment is a time-consuming task.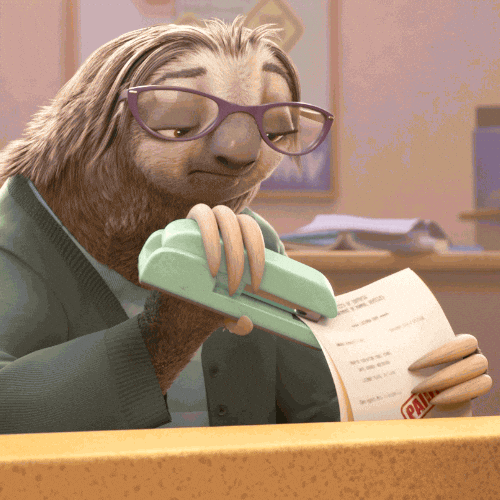 So, what's the secret sauce to building a winning hiring process?
Let's find out. 🤓
Contents
What Is the Hiring Process?
I think the best thing we can do if we're starting from the top, is to break this down into a couple of sections.
A couple of different pieces of pie, you might say. 🍰
First, let's explore what the term 'hiring' encapsulates.
Then, let's cover the steps that come together to make up the hiring process…
Defining 'Hiring' 📖
At a very basic level, here's how we at AdBuilder would define the word hiring: Welcoming a new employee/team member to the workforce.
But this definition misses out on a lot of nuance and important information. 👎
It doesn't explain that often, hiring is used as a synonymous word for the entire recruitment process, beginning to end.
That it encapsulates not only the moment of saying 'you're hired', but all of the following:

– Candidate identification

– Candidate attraction

– Applicant interviews

– Applicant selection

– Applicant hiring

– Employee onboarding
There's so much going on within the simple umbrella term.
That's why it needs to be broken down into sections in order to be truly understood.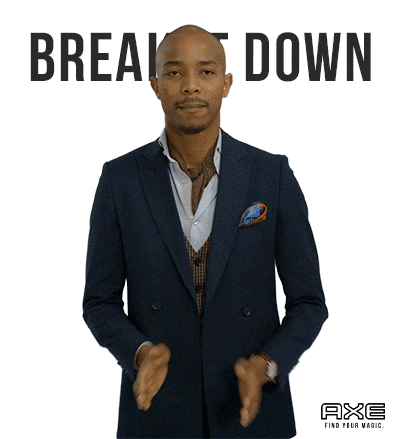 The 12 Job Hiring Process Steps 🪜
From the moment you realise you need to fill a certain role until the moment it is officially occupied, you are hiring. 🤝
Here's what that looks like, broken down into steps…
– Defining your company's hiring needs – Before you take any further steps towards recruiting someone, you need to know exactly what kind of role your company is looking to fill. You need to understand the business's needs and the qualities/experience/expertise that a candidate will have to bring to the table to meet these needs.

– Preparing for the hiring process/allocating resources – When you've settled on what role you're going to advertise for, it'll be time to prepare. This means understanding that hiring takes time and effort and allocating adequate resources to the process. Ensuring, essentially, that it can work as efficiently and effectively as possible once everything's up and running.

– Creating a strong job advertisement – For many candidates, the job advert will be the first point of contact they have with your business. That means sharing a well-crafted ad matters greatly. This ad should include all the relevant and necessary information, should be free of any exclusionary language, and should encourage readers to hit that 'Apply' button and get the ball rolling.

– Posting and promoting a job ad – When the ad is ready, it'll be time to post it – on your website, on job boards and increasingly popular professional social networks like LinkedIn. You'll then need to promote this ad via channels like social media, email, so on, ensuring that the maximum number of interested parties possible becomes aware of the opportunity.

– Screening applicants – With applications pouring in, it'll be time to start the screening process. During this process, unsuitable applicants are removed from the pool of potentials. People with the wrong background/qualification set, for instance, or people with applications that fall below a certain standard.

– Hosting interviews – Interviews are hosted to further narrow down the pool of potentials. During these interviews – of which there might be one, two, three or even more rounds depending on the company – employer and could-be employee get to know one another better on a face-to-face, one-on-one basis. (Though some businesses will also conduct an initial phase of group interviews.)

– Completing talent assessments/pre-employment tests – Some businesses choose not just to interview potential candidates, but to further measure their aptitude and rightness for the role with talent assessments or pre-employment tests. The form of these assessments will change from industry to industry.

– Completing background and reference checks – When a pool of candidates seems ideal and the point of decision is near, the references and backgrounds of the remaining applicants must be checked to ensure that a) they've been honest about their employment history in their CV and b) they've been honest about their life/any criminal convictions in their past.

– Making a decision – Return to step one and remember your goals for this hire. Determine which candidate most closely aligns with those goals, meets your requirements and gels with your team. Agree on this decision with anyone and everyone who needs to be in on it and be sure not to rush anything (because a bad hire can be costly to fix).

– Making a job offer – It's finally time to contact the candidate and offer them the job. Yay! When you make a job offer, be clear about the role and its responsibilities. Ensure that factors like salary have been discussed, and ensure the candidate feels able to ask all the questions they might have.

– Officially hiring a new employee – This is the step you reach when your job offer is accepted, and contracts must be drawn up and signed by your newest employee. As above, be sure you're available and communicative at each moment of the process, and answer all questions that are asked of you to the best of your abilities.

– Onboarding a new employee – With the contract signed, you'll (12th and finally) need to welcome your newest hire to the workforce and get them settled into your company's workplace. This might mean walking them through certain working processes, introducing them to people and yes, you guessed it: Answering even more questions. Be patient – we were all new once!
What Should Be Considered?
Knowledge is power, and understanding each of the 12 steps of the job hiring process is crucial.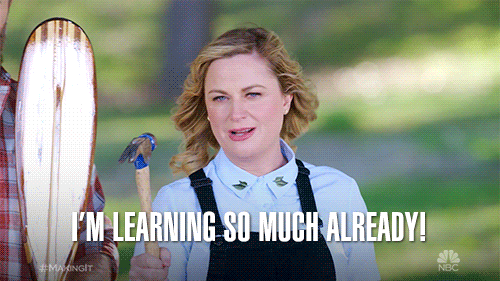 But as we think about what needs to be considered and paid attention to at each step, we can see that the 12 steps actually fall into three larger categories:
1. Advertising: The stage that occurs from step one to step four.

2. Hiring: The stage that occurs from step five to step 10.

3. Onboarding: The stage that occurs during steps 11 and 12.
If you're someone who has ever described their morning routine, you'll know what I mean when I mention a broader category containing many smaller steps.
When you say, "I got dressed," you don't say, "I put my socks on, and then my underwear, and then my trousers, and then my t-shirt," and so on.
You simplify a smidge, for the sake of not boring your listener to tears or being too repetitive. 🥱
Let's take those three categories and run with them, determining which things should be the focus at each stage of the hiring process…
What Should Be Considered in the Process of Advertising?
Perfecting the Job Advert
As mentioned already, the job ad is going to be the first thing that many applicants see about your company.
Make it good enough that they want to do further research.
Make it good enough that they want to apply.
Dedicate time and energy to crafting something snappy, informative and persuasive.
Something inclusive of the correct amount of information, but not way too much.
Need help? You can always call on AdBuilder for support. 📞✨
Targeting Passive Candidates
70% of the global workforce is made up of passive talent, so your job advertising needs to be good enough (and expansive enough) to connect with active jobseekers AND passive candidates.
(People who already have jobs but could be tempted to apply if the listing they happened to learn about was irresistible.)
Make sure to ask existing employees for recommendations and referrals during the job advertising process, as passive referral candidates are often some of the best of the bunch. 👋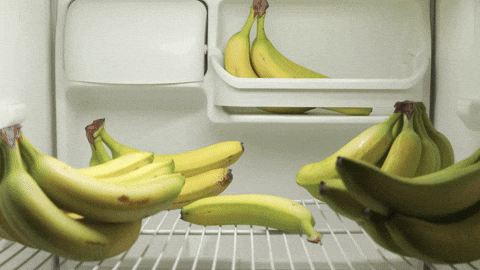 Emphasising Your Company's Commitment to Diversity
The crucial importance of workplace diversity and inclusion is becoming ever more apparent in 2022.
Wherever you can at this early stage, make sure candidates know your company cares. 💖
This might mean including a diversity statement expressing support within your ad, or choosing to list on niche, diversity-friendly job boards as well as the more generic alternatives.
One great option available to you is AdGrader, our bias checking tool.
AdGrader will scan your job ads for any exclusionary/potentially offensive language and flag it up to you before you hit 'Post'.
Constantly Prioritising Candidate Experience
60% of jobseekers say they've abandoned a job application without completing it due to its length and complexity. 🙅‍♀️🙅
If you want to attract top talent (and not then promptly scare top talent away), you need to consider the candidate at every single step along the way.
From a short and well-structured ad to an easily navigable and usable website, every little helps.
Advertising in the Perfect Places
This is an obvious one, but it's surprisingly easy to get wrong.
You need to think carefully, when advertising a job role, about where you're advertising it. 📣
92% of employers now use social media in the hiring process.
Are you promoting roles over there? 🤔
Or are they simply sitting, hidden, on your company website? 🧐
What Should Be Considered in the Process of Hiring?
Regularly Communicating
73% of jobseekers agree that looking for a new role is one of the most stressful things in life. 🙀
Without a doubt, this stress is worsened by a lack of communication.
Obviously, your company has more to do than constantly contacting candidates during the hiring phase of recruitment (arguably the longest and most involved phase).
But if you fail to communicate at all?
The candidate loses, and so do you if they look back on a negative experience and share that negativity with others.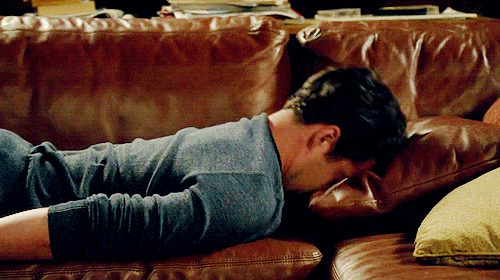 Conducting Each Stage with Speed and Efficiency
The length of a hiring process varies depending on several factors, such as the size of your business and the industry you're in.
That said, the quicker you can be (without sacrificing important steps, of course), the better.
Great candidates are snapped up quickly, and if you wait too long to offer them a job, you might wind up missing the boat. ⛴
Measuring the Correct Metrics and Reducing Bias
Unconscious bias can creep into the hiring process, especially during the vetting phase and at decision time.
Try to combat this with a combination of staff training and automation, minimising its impact.
Plus, ensure you're not unfairly shifting the pool of suitable applicants by measuring the wrong metrics.
Say, for instance, you're an accountancy firm.
You choose to conduct talent assessments, and these take the form of a series of long-answer, non-mathematical questions.
Is that really the best way to determine if someone would be a good accountant? 🧮
Offering Feedback to Unsuccessful Candidates
Jobseekers are four times more likely to apply for a future job with your company if they were offered constructive feedback following an unsuccessful application. 💬🛠
If you know you're planning to hire again in future and you'd like to start building a talent pipeline, this is a must-do.
And it's good business etiquette, anyway.
Your success rate with previous unsuccessful applicants will rise massively (as evidenced) if you offer them genuine, useful feedback. So, why not do it?
What Should Be Considered in the Process of Onboarding?
Staying True to What Was Advertised
Inclusive equals productive, so be sure to continue your commitment to diversity well beyond the job advertising phase.
Continue this commitment not merely in words, but in actions. 💗🏳️‍🌈
The same is true of any benefits that you offered in the job ad, and of the type of company ethos you chose to emphasise.
The best way to ensure a new hire is happy is to give them what they expected to get.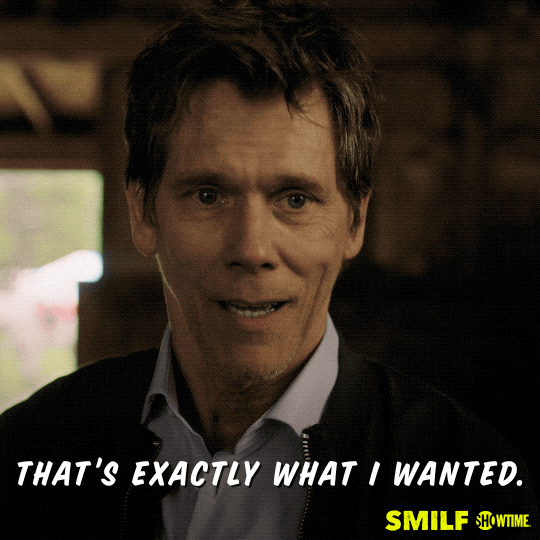 Fail to meet expectations, and you might end up damaging your business's reputation and reducing your future applicant pool.
Providing Support
A new employee's willingness to recommend your company increases 93% when they're supported before their start date. 📈
When they're able to meet team members, communicate their goals and get their questions answered.
Consider going above and beyond being welcoming.
Why not assign your newest hire a mentor to guide them and show them the ropes?
Offering Development Opportunities
If you want your new hire to stick around, emphasising development opportunities early on is a good idea.
For millennials, who make up an increasingly large chunk of the workforce, a PwC report reveals that career progression is priority number one. 🥇
52% of those surveyed said progression was most important to them, compared to only 44% ranking 'competitive salaries' as most important.
It's Time to Streamline The Job Hiring Process 🏊‍♂️
Businesses of all types and sizes, listen up. It's time to streamline. ⏰
The better you can make your hiring process, the more easily your company will be able to stand out from the crowd and recruit top talent.
And the more talented people you have on staff, the more you'll see your business thrive.
Save Time and Effort Without Sacrificing Quality
Having heard all the reasons why improving your recruitment process is the best course of action, you might be wondering: But how? 🤷‍♂️
How do I make these improvements? Where do I start?
Well, there's always AdBuilder.
Our job advert building platform has been carefully designed to save employers and recruiters time and effort that could be better spent elsewhere.
In less than 10 minutes, you can do with AdBuilder what would have taken you hours to do from scratch.
And you can do it well.
For even more expert hiring advice and guidance from the team that brought you this gem, check out some of the other articles on the AdBuilder blog: