When you're listing an open position at your company, you've got two options: Post a job ad for free, or post a paid job ad.
Both have their pros and cons.
The question is, which option is right for your business?
In this article, I'll cover everything from where you should post your adverts for free to how you can make those adverts stand out, even in saturated spaces. (Hint: AdBuilder is GREAT at this.)
In a jobseeker's market, your company's hiring strategies matter.
Don't skip out on nailing that first point of contact when applicants are 80% more likely to apply to your company again if they already had a positive candidate experience with you.
Contents
Where Can I Post a Job for Free?
Anyone can post a job ad for free.
However, the most successful recruitment campaigns start by understanding where top talent in their industry likes to hang out – virtually speaking!

Digital Job Advertising Options
When you're advertising an opening online, you can share your job adverts in any of the following places:

1. General Job Boards and Aggregators
A job board is a site that collects job adverts together in one easily accessible place, ready for jobseekers to browse.
These jobs are either automatically aggregated onto the site from employer websites and other job boards or are uploaded to the site by employers – like a more traditional job board.
The best job boards in the UK are:

– Indeed

– Glassdoor

– Reed

– Monster

– Totaljobs

– CV-Library

– Adzuna

– CW Jobs
2. Niche Job Boards and Aggregators
In most ways, these job boards are the same as those that I've described above.
The difference?
Niche job boards specialise in specific industries or focus on a certain group of people. 🎯
For instance, developers might find jobs on GitHub.
There are even boards designed to help social groups like working mothers.
Investing in Women, for example, puts a focus on flexible and part-time roles.
3. Social Media Platforms
Social media recruitment has become increasingly popular in recent years, whether that's job engines directly built into sites or brands posting status updates sharing job opportunities directly to their pages.
If your company has a strong social media presence, and your engagement is high, it stands to reason that advertising your jobs on those sites would help you to increase your applicant pool.
After all, you could attract a passive candidate – i.e., someone not actively looking for a job.
In fact, 80% of employers say that social recruiting helps them to find passive candidates.
4. Your Company Website
Most companies will host a job advert on their website, along with some combination of the above.
Though it might not gain much traffic on its own, redirects from job boards and social media will lead candidates to it.
In a recruiting landscape so focused on candidate experience, a well-written advert on a well-designed website is priceless. 💖
Paid Job Boards Versus Free Job Advertising
One of the biggest challenges you'll have as an employer is choosing whether to post a job ad for free or utilise paid job boards. 💰🤷‍♀️
The cost of job advertising can rise quickly, and often, companies end up paying for services that don't serve them.
And it's not like if you post a job ad for free, it won't reach a single soul, right?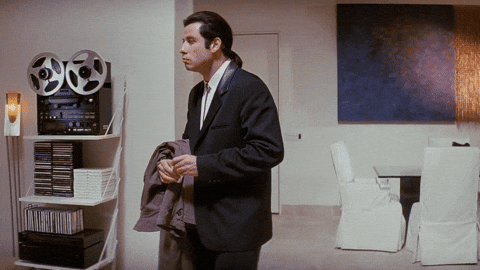 To make your decision easier, let's take a second to dig into the pros and cons of paying to advertise a job online…
Now, you've got the full picture. 📸
The 6 Best Places to Post Job Ads for Free
Now for the meaty part. 🥩
There's plenty of ways to attract top talent without paying to do so.
A little later, we'll dive into AdBuilder's best advice for standing out in spaces where jobs are free to list.
First, I'll share the six best places to post a job ad for free:
1. Indeed
If you're wondering: Can I post a job for free on Indeed?
The answer is: Absolutely.
Every month, Indeed attracts millions of jobs ads globally and over 250 million unique visitors. 👀
Indeed offers employers a few different advertising options, some paid and some free.
For example, it costs money to 'sponsor' your job, an action that will raise its visibility on the site.
Alternatively, here's how to post a job for free on Indeed in three simple steps:

– Create a free account

– Craft a strong job advert (something AdBuilder is always on hand to help with!)

– Post your job advert
2. LinkedIn
Another way to share an opening in your company is by making a free job posting on LinkedIn.
When you post a job ad for free on LinkedIn, you reach the network of over 20 million professionals currently using the platform.
Recruiting via LinkedIn without paying any fees can seem impossible, but it isn't.
The site offers employers paid job advertising options and allows employers to post one job for free at a time.
You can do this by:

– Clicking the 'Jobs' icon at the top of your homepage

– Clicking the 'Post a Job' button

– Entering job details and applicant options

– Skip the promotional options and click 'Post Job for Free'
If you want to subvert these limits and advertise multiple jobs at a time while still reaching your LinkedIn audience, you can. 🤯
Here's how to post multiple jobs for free on LinkedIn in four steps:

– Draft a short status update on your brand's page about the job that you're advertising

– Embed a link to the job advert on your website

– Include hashtags to expand your reach beyond your existing network

– Post your job advert
3. Find a Job (UK Government)
Find a Job is the UK government's job search service, run by the Department of Work and Pensions.
Jobseekers in England, Scotland and Wales can use the site to find a job and keep a record of ongoing applications.
For employers, it's free to post on Find a Job.
Here's how to do it:

– Create an account

– Verify your account

– Log onto the Find a Job Employer site

– Post your job advert (or multiple job adverts at a time using a secure file transfer known as 'bulk upload')
4. Pink Jobs
I introduced Pink Jobs to AdBuilder blog readers when we discussed the eight best diversity job boards for UK recruitment.
If you want to post a job ad for free and attract quality candidates, it might well be time to say 'Hi' again! 👋
Pink Jobs is a globally used website dedicated to sharing LGBT+ friendly employment opportunities.
And the best part?
It's all free.
For jobseekers, recruiters and employers.
"We created the Pink jobs site to list LGBT friendly job roles from pro-equality partners. In turn, we hope we are helping friendly individuals browse these opportunities from one portal." – Pink Jobs
Here's all you need to do to advertise your listings on Pink Jobs:

– Create an employer account

– Write and submit your job advert (free of any non-inclusive or biased language)

– Relist, view and remove your listings as required
5. Adzuna
This job search engine is smart, transparent and focused on providing a strong user experience.
Since launching Adzuna in 2011, founders Andrew Hunter and Doug Monro have connected jobseekers with dream roles.
Adzuna offers employers 30 days of free job advertising, and the company's unique matching engine will send applications straight to you.
Here's how to post a job for free on Adzuna:

– Create an account (using Google, Facebook or your email address)

– Write your job advert, consisting of a job title, a location, a description and a company name

– Post your job advert

– Renew the listing (for free) after 30 days if required, and take it down at any time
6. Facebook
Facebook is a less-considered social media option compared to LinkedIn.
But given that Facebook has over 51 million users, it's still a solid place to advertise your jobs for free.
Facebook is a social network with an offshoot known as Facebook for Business which supports companies like yours. 🌱💚
On Facebook, posting a job is as intuitive as posting a regular old status update.
Here's how to list a job for free on Facebook:

-Navigate to the 'Post a Job' button on your business's Facebook page and click it

– Fill in the job details (job title, business name, location, full- or part-time, job description, salary)

– Add as many screening questions as you like (e.g., 'When can you start?')

– Post your job advert
As with LinkedIn and Indeed, you'll then be able to access further paid options that will 'boost' your advert, if desired.
How to Stand Out When You Place a Job Advert for Free
Now you know where to post a job ad for free and reach candidates; what comes next? 💭

Holding their attention, of course.
At AdBuilder, we're experts on all things job advert.
We think there are three main ways to help your ad stand out against a sea of competition.
Unconventional Advertising Methods 🎉
The standard shape of a job advert can do great things.
But if you're looking to truly break the mould, one of the best ways to do that is to change things up.
Why not try a slightly unconventional advertising method, like a listing that includes video content?
According to surveyed recruitment agencies, job ads with videos embedded receive 800% more engagement.
Unconventional Advertising Locations 🏝
Similarly, you could gain a lot of traction in an unexpected location.
We've already talked about the rise of social media, and this is a great place to start.
After all, 48% of candidates used social media in the search for their most recent job.
There are then offline spaces to consider, like billboards and newspapers.
Might appearing in a place that is quite unexpected make you more memorable to candidates?
Maybe.
The final place worth advertising in outside of the digital world is your workplace. 👩‍💻👨‍💻
Sounds pointless, doesn't it?
They're already hired.
But you're forgetting about the power of internal recruitment and employee referrals.
Interestingly, 45% of employees sourced from referrals stay longer than four years, compared to only 25% of employees sourced through job boards staying for over two years.
Make sure you let your existing employees know when you're looking to fill a role.
They might have some killer recommendations to make.
A Quality Job Advert 📣
Last but not remotely least.
The best way to make your job ad stand head and shoulders above the rest is to make it GOOD!
Really invest in producing something that's quality, consistent and ticks all the boxes.
If you don't have the time to build an advert from scratch every time you have to fill a new role, look into AdBuilder.
Let us help you automate the process and massively speed things up while keeping standards high.
Thanks to our innovative platform, you can create a well-written, fully optimised job advert in less than 10 minutes.
What's more, if you want to make sure your ads are free of exclusionary language and bias, consider AdGrader too.
You'd be surprised how many candidates are turned off by a sub-par job ad and biased language.
Good Hiring Practices Don't Need to Cost Your Business an Arm and a Leg 💪🦵
See?
There are hundreds of ways to make your job advertisements sparkle without spending more than you need to. ✨
Free options like the job boards I compiled above (and lower-cost solutions like AdBuilder) are here for companies of all shapes and sizes.
For more ways to elevate your recruitment process and make hiring top talent simple, check out the following: